WHY YOU PREFER AN "EAGLE" BRAND WEIGHBRIDGE…..?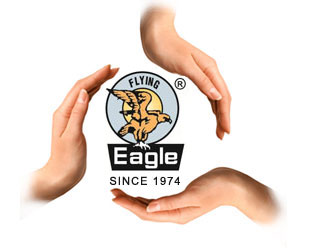 One Year Unconditional Piece To Piece Replacement Guaranteed System of Eagle.
More Than 47 Years Unchallengeable Service of Eagle.
The Eagle Provide Auto Calibration Function in all Electronics Systems, It is very user friendly to clients with password system, enable to customer for self well managing The Electronics Systems & Weighbridge.
The Eagle Will Provide Bright LED & LED Display For easy view.
The Eagle Will Provide The Power Protection System Against Power Fluctuation.
The Eagle Will Provide Stainless Steel Junction-Box With Corner Card.
Superior Quality & Prompt Service of Eagle.
Clientele Customer Canvassing Support to the Eagle Brand.
Affordable Competitive Price to All Segments.
The Eagle Will Provide The World Class U.P.S. With High Voltage Protection & Battery Back Up System on Free Of Cost to Corporate Customers.
The Load Cells Has The Approval Of O.I.M.L. N.T.E.P. & ROSH Which Are Compulsory To The Load Cells At Developed Countries.
The Load Cells has IP 68 Facilities for Environmental Protection.
The Load Cells Are Tested up to One Meter below Water Condition So There is no Problem in Wet Condition?
The Load Cells Are Properly Functioning -35 To + 65 Degree Temperature.
The Eagle Will Provide Cup & Ball Type Shear Beam Load Cells, in this system There Is No Problem For Any Directional Load & Total Sock Of Load Will Be Absorbable, So There Is No Chance To Breakage Of Load Cells In Whole Life Of Weigh Bridge.
The Eagle Will Provide Reputed Branded Mild Steel Structures.