About Eagle Scale Manufacturing Works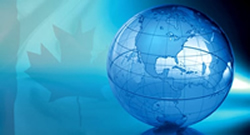 At the outset we would like to introduce ourselves as EAGLE SCALE MANUFACTURING WORKS, which started operations in SINCE 1974 Industrial Weigh Bridge, Weighing Systems, Laboratory Balance, Small Scale & Platform Scale etc.
We have ISO 9001 – 2015 certified manufacturing Unit at Ahmedabad, Gujarat, India. We are manufacturing all types of Weigh Bridges & Weighing scales under the brand name "FLYING EAGLE" Since 1974. We also provide ISO certified products with OIML/ NTPE standards. All of our products are also having CE certification. 'EAGLE' is having its state-of-art manufacturing unit at Ahmedabad, Gujarat, India with full fledge manufacturing facility. 'EAGLE' is having capacity and enough man power to cater the manufacturing of weighbridge as per customer's requirement. It is having the base of more than 12,000 satisfied clients in INDIA and Abroad.
All products offer a complete customized solutions with the basic individual requirements standardized. We offer the most advanced technology to the market at extremely competitive prices. Our emphasis has been on application of Load Cell technology and Process Instrumentation to address various process problems which are so typical as well as rare for every industry. Our relentless efforts in this direction have earned us expertise in these areas.
All of our products offer an on-line documentation with easy computer compatibility. Also the software provided for the automation is programmed within wide range of packages to make it compatible with the current working system of the user organization. The back-end used gives an easy storage and manipulation of the database whereas the front-end provides attractive screens for Graphical User Interface to enter and control various parameters.
Factory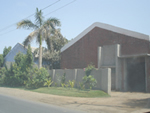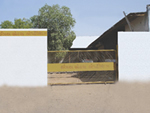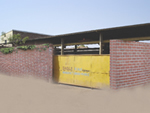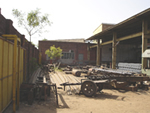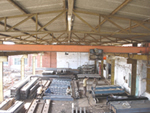 Product Profile
Manufacturing Facilities
Structure Of Company
Contact Person
Weighbridge
Pit Type Weighbridge
Pit less Type Weighbridge
Semi Pit/Pitless Type Weighbridge
Foundation Less (Mobile) Weighbridge
Concrete Weighbridge
Unmanned Weighbridge
Road In Motion Axle Weighing System
Rail In Motion Weighbridge
Low Profile Weighbridge
Axle Weighing System
Weigh Pad Weigher
Mechanical Weighbridge
Electro – Mechanical Weighbridge
Weighbridge Accessories
Heavy Duty Double Ended Load Cell
Intelligent Terminal System
PC Base Electronic System
UPS / Stabilizer
Weighbridge Software
Steel Ramp
Movable Weighbridge Cabin
Lightening Suppression
Barrier Gate
Traffic Light
Remote Display
Load Cell Cable
Weighing Scale
Table Top Scale
Silver Line Scale
Jwellery Scale
Pocket Scale
Laboratory Balance
Personal Scale
Baby Weighing Scale
Kitchen Scale
Counting Scale
Hanging Scale
Platform Scale
Industrial Floor Scale
Weigh Bar
Crane Scale
Pallet Truck Scale
Wireless Weighing System
Weighing Automation
Bag Filling Machine
Drum / Liquid Filling Machine
Batching System
Tank / Hopper Weighing System
Process Control Automation
E-Monitoring System
Belt Conveyor System
Data Logger
Auto Mail Data Transfer Facility
PC Base Customize Software & Automation
Wireless Operating System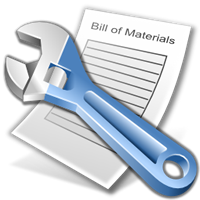 Our production unit is located at Ahmedabad Industrial Belt with all in-house facilities.
R & D DEPARTMENT, headed by the R & D manager is the most happening place of EAGLE SCALE MANUFACTURING WORKS, wherein all attempts are made to add more features to the Product and to the make the product more advanced in Technology. There are two engineers in this department for the assistance of the R & D activities.
PURCHASE AND STORES (MATERIALS) DEPARTMENT headed by a Purchase Executive and two Assistants, one for the purchase another for stores. The complete stores and the purchase activities are managed on the basis of the customer requirements by maintaining minimum inventory levels without any loss of goodwill even in time of emergencies. Four people for handling regular work assist this department.
PRODUCTION DEPARTMENT is divided into electronic and mechanical assembly department, which is liaised by the Production Coordinator. One department manages all the electronic components and the final PCB assembly. The other division takes care of the mechanical assemblies. All the mechanical drawings and assemblies are finalized at this stage. Both the electronics and Mechanical department are equipped with all essential equipment with a strong force of Engineers, Mechanics, Wiremen and assemblers.
SERVICE DEPARTMENT is headed by the All India Technical Services Manager, supported by two Asst. Service Managers. There is team of Installation and Maintenance Engineers fully equipped to attend to any kind of problem. We are making sincere efforts to keep our services ON for 24 hours, 7 days a week, 365 days a years.
QUALITY CONTROL DEPARTMENT is headed by a Quality Control Manager with four Engineers, two for the incoming raw material and two for the final outgoing product. The raw material as well as the finished goods are subject to stringent quality tests and only then passed.
E.D.P. is the core department of complete processes of the manufacturing vicinity. We have a complete system, which makes the organization almost paperless with a strong database to capture all the data and document flow in the organization. A constant attempt is made to make the system more easy and user friendly.
We have a fairly widespread network across the country.
We look forward to be at your service with long lasting business relationships.
Please feel free to contact us if any further clarifications are required.
We assure you the best service at all times.
Thanking You,
EAGLE SCALE MANUFACTURING WORKS
KISHORBHAI PATEL (DIRECTOR)
+91 98250 72557
COMPANY NAME
EAGLE SCALE MANUFACTURING WORKS
ESTABLISHMENT
SINCE 1974
UNIT: 01
Plot No: 609, Phase - IV, GIDC, Naroda,
Ahmedabad - 382330 Gujarat, India.
UNIT: 02
Plot No: 155 / 156, Shade No: C1/ B3, Opp.Vimal Mill, Water Tank, G.I.D.C. Naroda, Ahmedabad, GUJARAT (INDIA)
UNIT: 03
Plot No: 166/167, Opp. Nobal Naagr, Near Kotarpur Water Works, P.O. Sardarnagar, Ahmedabad – 382 475 GUJARAT (INDIA)
UNIT: 04
D-4/B, Shreeji Estate, Near Naroda Telephone Exchange, Suttar Karkhana, Naroda, Ahmedabad, GUJARAT (INDIA)
UNIT: 05
Block No: 1060, Near Gopal Weighbridge, Chhatral-Kadi Road, Chhatral – 382729 Ta: Kadi Dist. Gandhinagar, GUJARAT (INDIA)
ADMINISTRATIVE & MARKETING OFFICE
OFFICE: 01
302 "ASHOKA" Near Golden Triangle Building, Sardar Patel Stadium Road, Opp. Kalupur Commercial Bank, Navrangpura, Ahmedabad – 380 014, GUJARAT (INDIA)
OFFICE: 02
G-2, Himadri Complex – 1, Opp. Sales India, Near Toran Dinning Hall, Ashram Road, Ahmedabad – 380 009 GUJARAT
OFFICE PHONE.
+91 – 79 – 26560311 / 64502247 / 27545187 +91 97129 72557
TELEFAX
OFFICE : +91 – 79 – 26560311 / FACTORY : +91 – 79 – 22816169
FACTORY PHONE
+91 – 79 – 22816169 / 65212557
E-MAIL
response@electronicweighbridges.com
WEBSITE
www.electronicweighbridges.com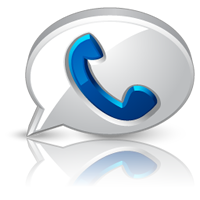 KISHORBHAI PATEL (DIRECTOR)
Mobile: +91 98250 72557

MR.PIYUSH PATEL (Customer Care Division)
Mobile: +91 98797 86677
MR.HARSHAD PATEL (Marketing Division)
Mobile: +91 99099 72557